Calendula Salve - SOLD OUT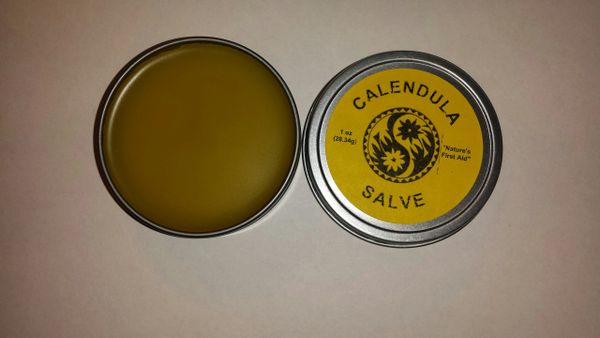 Calendula officinalis, also known as pot marigold or garden marigold, has been used for centuries for wounds and skin irritations. Calendula has properties that make it useful for minor wounds, cuts, scrapes, chapped or chafed skin, bruises, burns, bee stings, rashes, and other minor irritations and infections of the skin. It is also gentle enough to use on babies, children, or animals.  Calendula is highly favored for its skin healing properties. It is also excellent for sensitive skin, making it perfect for use with babies and children.
A salve allows us to harness the calming and anti-inflammatory powers of this wonderful plant.

1 oz screw top tin

INGREDIENTS:  Olea Europaea (Olive) Oil infused with Calendula Officinalis Flower, Cera Alba (Beeswax).