Cerasynt MN (Glycol Stearate SE) 3 lb. Bag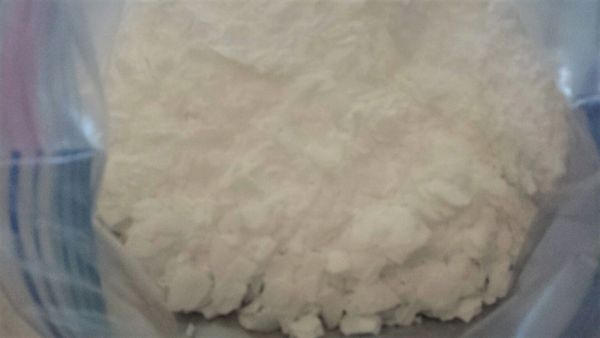 This item has been discontinued by the manufacturer but is awesome!  (See sample formula's below.)  Glycol Stearate SE. Used in creams and lotions--makes for a light lotion. Acts as an anionic emulsifier. Provides soft and smooth appearance. Skin care (Facial care, Facial cleansing, Body care, Baby care).  
Emulsifies water and oil phase
Can be used to "pearlize" shampoo's
Can also be used as a co-emulsifier
Acts as stabilizer and thickener in o/w formulations
Cerasynt™ MN is also a pearlizing agent (at less than or equal to 2%) for liquid soaps and shampoos. It also functions as a nonionic emulsifier with an HLB=3. It also imparts some thickness to creams. This product features low order of toxicity. It appears as waxy flakes.
SAMPLE FORMULATIONS
Easy Hair and Scalp Moisturizer
21g | 21 DI Water
8g | 8% Cerasynt MN (Glycol Stearate SE)
0.02g | 0.02% TEA (Triethalolamine
68.78 g | 68.78% Snow White Petrolatum
1g | 1% Salycylic Acid
0.2g | 0.2% Vanilla Fragrance Oil
1.0g | 1% Phenoxyethanol (preservative)
-------------------------------------------------------
Oat & Shea Hand Lotion
Heated water phase
15g | 15% vegetable glycerine
0.5g | 0.5% hydroxyethylcellulose
 2g | 2% colloidal oatmeal
1g | 1% panthenol powder (vitamin B5)
0.2g | 0.2% citric acid
31.4g | 31.4% distilled water
30g | 30% aloe vera juice
Heated oil phase
4.5g | 4.5% Glycol Stearate SE
4g | 4% apricot kernel oil
3g | 3% cetyl alcohol
2g | 2% dimethicone 350
5g | 5% unrefined shea butter
Cool down phase
1g | 1% Optiphen™ Plus
0.4g | 0.4% allantoin
Soothing Creamy Facial Cleanser
Heated water phase
7.5g | 15% vegetable glycerine
0.15g | 0.3% xanthan gum
3.5g | 7% finely powdered Sodium Cocoyl Isethionate (SCI)
2g | 4% Caprylyl/Capryl Glucoside
1.5g | 3% Cocamidopropyl Betaine
13.85g | 27.7% distilled water
15g | 30% aloe vera juice
0.05g | 0.1% citric acid
Heated oil phase
1.5g | 3% Glycol Stearate SE
2g | 4% stearic acid 
1.5g | 3% cetearyl alcohol
Cool down phase
0.2g | 0.4% allantoin
0.25g | 0.5% Vitamin E
0.5g | 1% calendula extract
0.5g | 1% Optiphen™ Plus
Nourishing Hand Rescue Lotion
Heated water phase
1g | 1% colloidal oatmeal
15g | 15% vegetable glycerine
0.3g | 0.3% xanthan gum 
 62.5g | 62.5% distilled water
Heated oil phase
3.9g | 3.9% Glycol Stearate SE
3g | 3% stearic acid 
3g | 3% c12-15 alkyl benzoate
 3g | 3% squalane
2g | 2% cetearyl alcohol
2g | 2% dimethicone 350
Cool down phase
1.5g | 1.5% Optiphen™ Plus
0.3g | 0.3% allantoin
1.5g | 1.5% ceramide complex
1g | 1% calendula extract 
50% citric acid solution, as needed to adjust pH
Super Simple Moisturizing Lotion
Heated water phase
74.5g | 74.5% distilled water
10g | 10% vegetable glycerin
Heated oil phase
5g | 3% Glycol Stearate SE 
10g | 10%  fractionated coconut oil
Cool down phase
0.5g | 0.5% Liquid Germall Plus™