Hand and Body Lotion - 8 oz.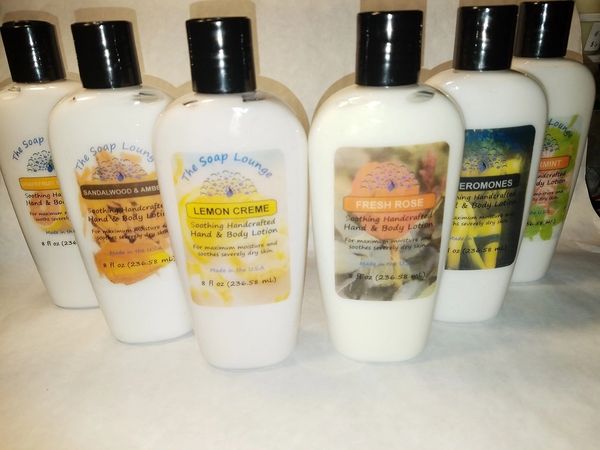 NOW WITH HYALURONIC ACID, ALOE VERA AND COLLOIDAL OATMEAL
Our 8 oz Hand & Body Lotion is now better than ever!  Hyaluronic Acid
 is suitable for different skin types, and climates. It is an effective anti-aging agent by promoting collagen production. By forming a breathable film on the surface of the skin it locks in skin moisture, and protects the skin from dust and UV.  
Aloe
Vera is an iconic botanical resource long recognized for its benefits in skin soothing, hydration, and after-sun care.  
Colloidal
Oatmeal
 is a natural anti-irritant, that gives a silky smooth feel to the skin. It has good skin buffering properties and is an effective UVA sunscreen and antioxidant.  
Petrolatum
 is water resistant, leaving a water resistant film on the skin (similar to Vaseline), preventing water loss and protecting from exposure to the environment (recommended by most Dr.'s for healing of extremely dry skin--including diabetic dry skin).
Ingredients:  Distilled Water, Aloe Barbadensis Leaf Juice, Vegetable Glycerin, Glyceryl Stearate (and) Laureth-23, Petrolatum, Isopropyl Palmitate, Cetyl Alcohol, Dimethicone, Sodium Hyaluronate,  Fragrance Oil, Phenoxyethanol, Ethylhexylglycerin , Colloidal Oatmeal, Sodium Chloride, Citric Acid.