Hand Sanitizer 70% Alcohol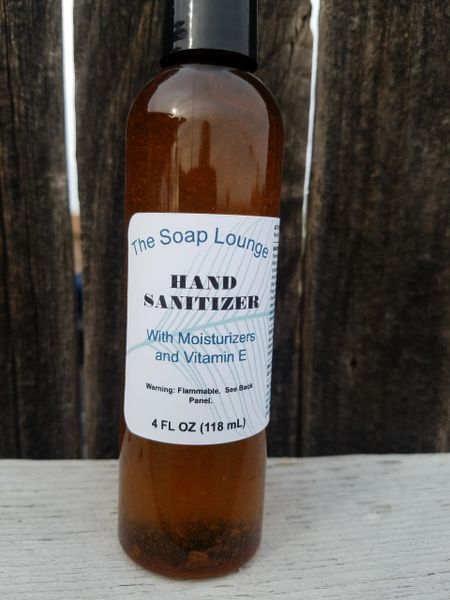 The Soap Lounge Hand Sanitizer is made with 70% alcohol.  Hand sanitizers are a quick way to help eliminate common germs and bacteria every day.  Enriched with vegetable glycerin, vitamin E and aloe, hand sanitizers kill 99.9% of most common germs and keep your hands clean and soft. You also want to make sure you're using hand sanitizer correctly, which requires covering all of your hands and not just rubbing the palms together. A lot of the viral particles also live in your fingertips. Don't forget the thumbs and between the fingers as well.
Washing your hands with soap and water is more effective at reducing the amount of *all* types of germs and chemicals, according to the Centers for Disease Control and Prevention (CDC). It's also better at removing visible dirt, grease, and grime. By comparison, hand sanitizer can reduce the amount of some, but not all, germs and chemicals. That's important during an outbreak, given that pathogens like the novel coronavirus can live on skin and other surfaces and be spread to others.
Ingredients: Aloe Barbadensis Leaf, Carbomer, Dimethicone, Triisipropanalimine, Water.