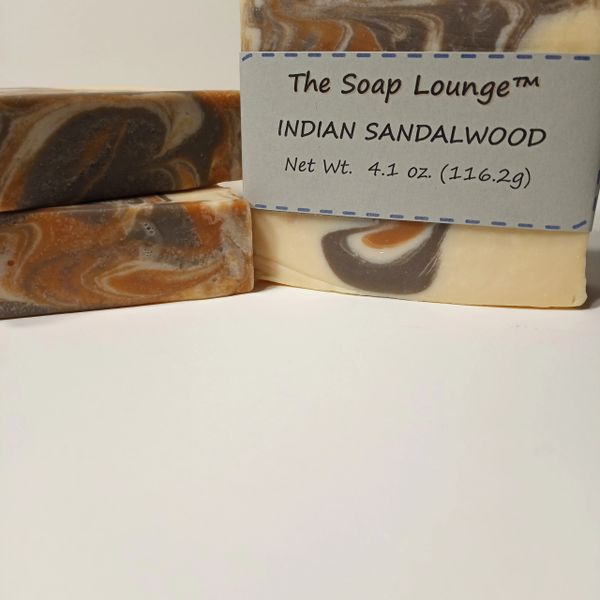 This fragrance oil  described as a warm, sweet, rich, woodsy fragrance,  inspiring a soothing, strengthening and grounding effect on the body. 
Soft base notes of sandalwood, tonka and cedarwood, while delicate middle accords of lavender, thyme and jasmin blend easily with fruity twists of pineapple and melon. Top notes of lemon and bergamot give a perfect finishing touch. 
Sensual and delicate, it is sure to set and enchanting mood, true to its aphrodisiac roots. Let's be honest; there is something magical about Indian Sandalwood.
Ingredients:  
Organic and sustainable palm oil, organic olive oil, canola oil, organic coconut oil, organic castor oil, organic shea butter, distilled water, red clay, mica, fragrance oil, sodium hydroxide.