Lemon Zest w/Poppyseed Soap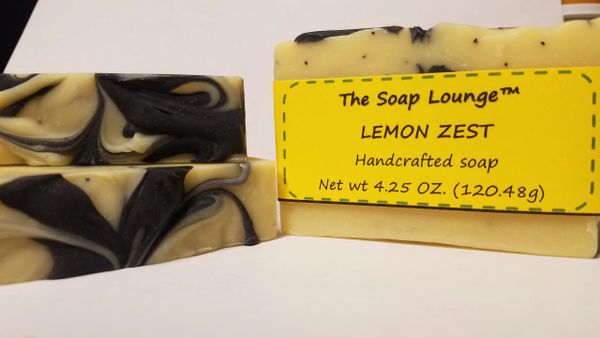 This lemon poppy seed soap is sure to please.  It's the perfect blend of lemon and Lemon Verbena.  Lemon Poppy seed  soap is handmade using the finest olive, coconut and palm oils.  The scent of fresh tart lemons is a delicious pairing.  This soap will leave your skin soft, smooth and ready for Spring!
Made with: Cocos Nucifera (Coconut) Oil,  Olea Europaea (Olive) Fruit Oil, Butyrospermum Parkii (Shea) Butter, Ricinus Communis Seed Oil, Emu Oil, Yellow Clay, Sodium Hydroxide, Lemon and Lemon Verbena Essential Oils, Activated Charcoal,Titanium Dioxide, Poppy seed and Mica.