Raspberry Rose Hibiscus Tea Soap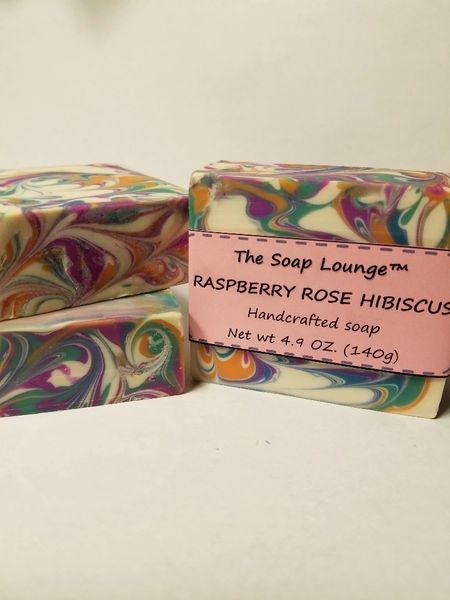 I'm instantly salivating every time I get a whiff of Raspberry Rose Hibiscus Tea Soap. This fragrance oil is luscious alone, and it's that perfect sweet-n-tangy punch when blending exotic, dark-n-sexy, woody-amber scents.
Ingredients:  
Purified water, Grade A olive oil, organic coconut oil, palm oil, Sodium hydroxide, avocado oil, Babassu oil, Argan oil, Shea butter, Castor oil. Goat milk powder, Kaolin clay, organic sugar, Sodium lactate, Fragrance oil and Colorant.