Sweet Orange Chili Pepper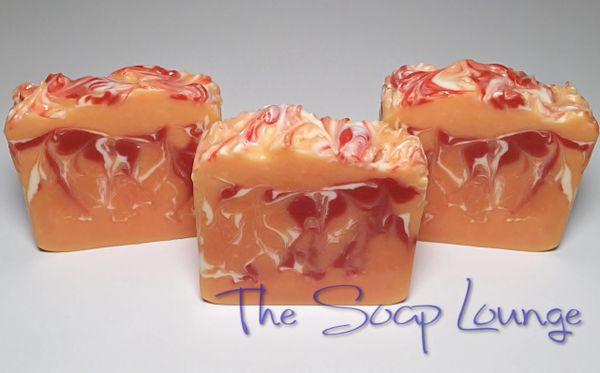 This soap is a unique combination Valencia Orange, Sparkling Bergamot, Tangerine Zest, Orange Juice, Neroli, Ground Pepper, Fiery Chili Pepper, and Sheer Musk. Our Soap contains a variety of moisturizers to create a moisturizing, clean rinsing, luxurious bar of soap. This soap is made with ingredients your skin loves.
Ingredients:  Water, Babassu Oil, Olive Oil, Shea Butter, Sweet Almond Oil, Sodium Hydroxide, Castor Oil, Palm Kernel Oil, Fragrance Mica (colorant), Titanium Dioxide, Tussah Noil Silk.