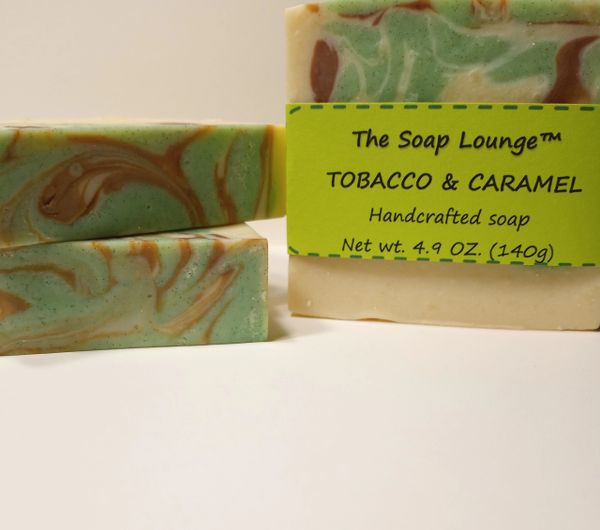 Tobacco caramel begins with top notes of mandarin orange and tarragon; middle notes include rose, honey, and osmanthus; base notes are caramel, amber, musk, and hints of patchouli.  
Tobacco Caramel is a subtly soft and slightly smoky candle and soap fragrance oil that tantalizes your senses with notes of citrus, fresh tobacco leaf, and woods. This warm fragrance finishes with a warm sweet caramel and delicate musk.
Infused with natural essential oils including patchouli oil. Tobacco Caramel Fragrance Oil Not as sweet as the name implies but rather a warm, woody, delicious scent.
Ingredients:  Organic and sustainable palm oil, organic olive oil, canola oil, organic coconut oil, organic castor oil, organic shea butter, distilled water, mica, fragrance oil, sodium hydroxide